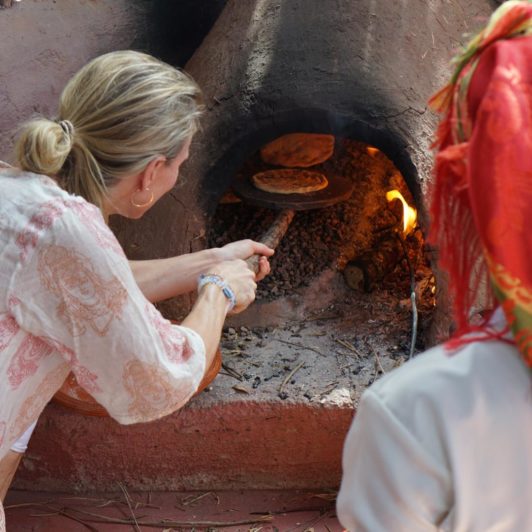 A trip to the aromatherapy garden near Marrakech is not only scintillating, but tasty.
Understanding how to make Berber bread (khobz) is simple, but it's all in the know-how. Incredible how fast it cooks in the mud Tashelheit ovens. We eat the bread made from freshly ground semolina and barley warm with herb tea from the garden.
After a walk through the garden of various herbs used in distilling, we have a delicious picnic of kefta wrapped around rosemary branches and a vegetable tagine. Did I mention foot baths? Rose argan oil for the face? Come with me to Morocco in March.
Stepping into a culture with an open mind and heart reaps surprising long-lived benefits, a shift in thinking and ways of being. . .