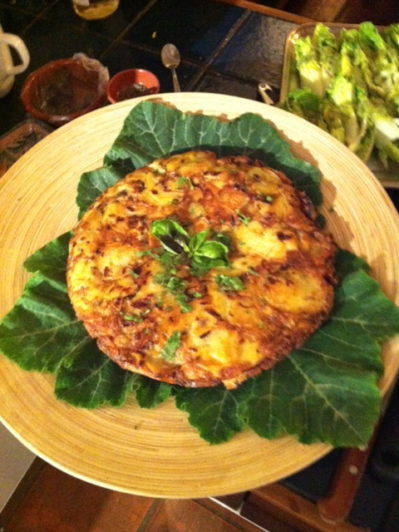 Tortilla is one of the quintessential Spanish dishes. It is usually served as a side dish, tapa, snack or even in a Sandwich. Although we have yet to embrace the idea of sandwiching potatoes between two slices of bread, we love it. We prepare tortillas in our culinary adventures in Seville, Granada and even in Morocco, just mere miles away on the other side of the Mediterranean. Enjoy!
1 lb 2 oz. potatoes, peeled and diced
3 oz. olive oil
1 onion, peeled and diced
6 eggs
Optional: Smoked Spanish Chorizo sausage
Preparation:
1. Fry the potatoes in very hot olive oil until cooked through but not browned.
2. Then add the onions and cook until soft.