march 2016: culinary + yoga + photography ~ expert bios
Peggy Markel, tour designer and leader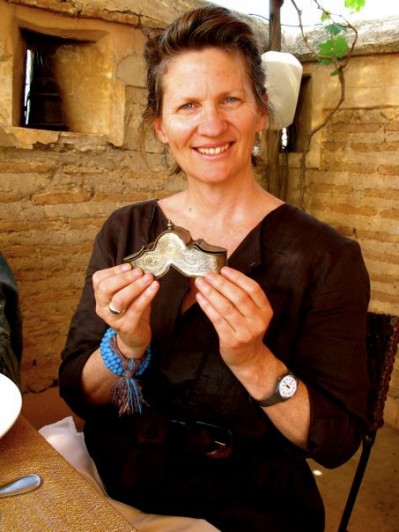 Peggy Markel has a palate for the extraordinary. Her interest in the connection between food and culture began with childhood roots in the Deep South and developed with extensive travels throughout Asia, Europe, and Australia. On these journeys, Peggy saw an opportunity to design and direct her own brand of culinary travel combining creativity with deep attention to detail, on-the-ground spontaneity, and a vibrant cast of characters for a theater-in-the-round of cultural adventure.
Since founding Peggy Markel's Culinary Adventures in Tuscany in 1992, Peggy has personally led more than one thousand people on various programs, enriching their knowledge and experience of food, culture and the world. Today, Peggy directs each of her international culinary travel programs in three continents with the same basic philosophy, inviting her guests to experience new cultures with an open curiosity, using food as a vehicle to taste the fullness of culture and place.
Peggy has traversed the Mediterranean, North Africa and India, from Italian fishing villages and Moroccan markets to the homes of Tuscan artisans and chefs, furthering her own exploration of culture and cuisine. When not traveling, Peggy spends as much time as possible with family and friends in and around Boulder, Colorado.
Ashley Mulligan Schütz, yogini
Ashley Mulligan Schütz has been practicing yoga for 10 years. 7 of which, she was setting her mat up in any hallway,rooftop, or boat deck available, as she traveled throughout foreign lands. After completing her traning in India to become a teacher of yoga, she promptly flew to Morocco to begin sharing her gift with others.
She gently guides practitioners of any level in a yoga practice that is calming and yet refreshing to the body and the mind. Whether you come to your mat in the morning to move or to sit, to meditate or to pray, or even just to experience Morocco in a new way — join us for a moment blending together the warmth of early sun, the smell of orange blossoms and the call to prayer in the distance. Morning yoga with Ashley on your PMCA trip will quickly secure your love affair with Morocco.
Ashley who is also an accomplished chef,  blogs at agyspychef.blogspot.com.
Stephen Smith, travel photographer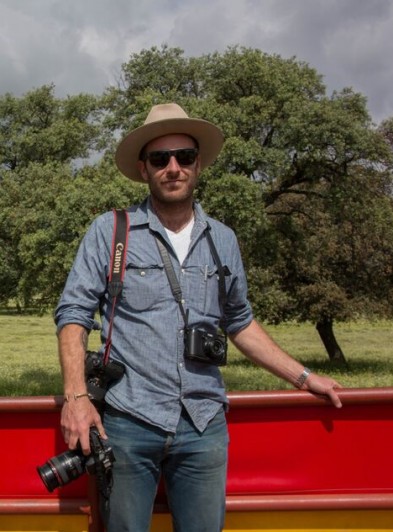 Growing up in North Carolina in an active family he spent most of his developmental days outside exploring the family farm, woods, streams and lakes of this bio-diversifed Southern landscape. 
Stephen received a Bachelor of Fine Art from the University of Colorado while finding time to ride mountain bikes, camp, fish and snowboard. Five months on a solo motorcycle adventure through South America piqued his interest in farming, grape growing and winemaking leading him to Napa, CA where he got his hands dirty working for boutique wineries and vineyards. 
In 2012, he moved back to Colorado to work as the Director of Business Development for the first Organic distillery in the US and only Biodynamic vineyard in Colorado. Half-a-year on a 90,000 acre cattle ranch opened Stephen's eyes to large scale land management, animal husbandry as well as agricultural and economic diversification. He now works as a travel and agrarian photographer combining his passions and expertise in these fields. You can see Stephen's work at http://www.iamstephensmith.com