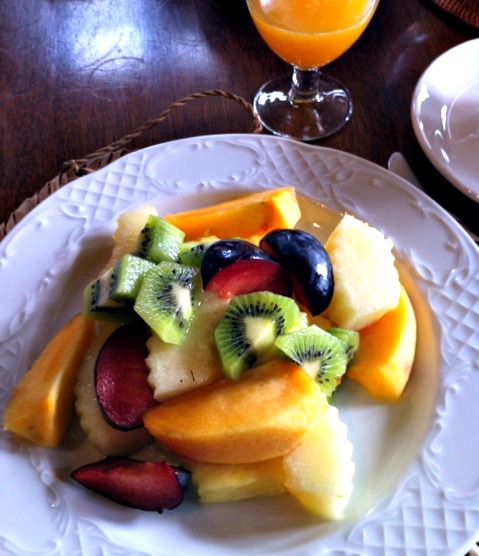 Did I mention the fruit salad? The fruit salad. A plate full of fresh, ripe fruit. Not a bowl of fruity mush.
Breakfast is not my favorite meal, but here at the Hacienda San Rafael, I bolt out of bed in the morning for freshly pressed Valencia orange juice, homemade Sevillian orange marmalade, warm bread, and a proper pot of tea. Coffee is already on the table in a thermos, and let's not forget the delectable option of eggs and bacon.
I travel with loose tea and tea filters, and agua caliente arrives for my hand-rolled green tea bag before I have had time to ask. The local village ladies, sweet and smiling, anticipate your every wish throughout the day. Juanita notes that I asked for mint tea one afternoon. Now it arrives before I have even thought about it.