Eilean Shona is a beautiful private island on the West Coast of Scotland, tucked into Loch Moidart, with views of Rhum, Eigg and Muck and the mighty Atlantic Ocean. It is a wildlife haven, with ancient forests, craggy caves and dramatic mountains. Hidden cottages and ruined bothies (old stone cottages) nestle in unique settings around this island. It has become a Scottish Highland #heavenonearth stewarded by Vanessa and her Deveroux-Branson children and becoming a coveted invitation to have.
I met Vanessa some years ago in Marrakech. We became writing mates. She was working on a memoir. I was chipping away at stories.  We were both itching for quiet time away from the bustle of the medina. Sitting by the fire sipping a glass of local red, she described Eilean Shona and Shona House to me. "Its a big stone manor house with an AGA (English stove) in the kitchen. You can only get there by boat". That's all she had to say. I was intrigued. The next day I saw her writing for hours in the garden under the big tree. Later in the evening she read one of the most heart-wrenching passages to me about rowing across the loch with her children. I knew in that moment that her book was written — and I was destined for Shona. She said, "why not come and do one of your programs there? "
In late February of 2020, I passed through London on my way to Marrakech from Delhi. The pandemic had not quite set in. She invited me to her country house. I wrote a story about her on my blog. "A Timely Visit With Vanessa".
"What's your definition of wisdom?" asks Vanessa with her long legs crossed over the arm of the wicker chair in front of the Aga. She is a picture of gorgeousness in her silk robe, straight blond hair and a cup of tea in her hand. It's a serious early morning inquiry. Something obviously on her mind. She caught me off guard even if I am someone who is constantly contemplating. "Knowing how to be with what is", I said definitively. Thinking it was great to start the day with such a provocative question, yet one I wasn't quite prepared to answer. Who knew the answer I gave would be tested over and over again for an entire year. 
I have mentioned the AGA twice. The "hob" is always on. It's a metaphor for "something's cooking" We are always cooking, but not feeling quite cooked. That's the point. It's the journey. Just like the table. A platform for everything to be brought to it. A place to put food, to feed those we love, a place to gather for real conversation, a place to taste and a place to put our "cards".  A journal is like the table but a place to have a quiet conversation with ourselves, a place to better know who we are and what matters.
From my journal: (September 2020)
"I'm finding Eilean Shona a perfect retreat. A private island away from it all, which allows the world to fall away. I found a rhythm of writing at my desk and taking walks in the mossy forest deeply breathing in the sea air everyday. Moss is rare to none in Colorado. What a pleasure to be out of the country: I have just now realized how stressful politics and Covid has been. Rare again to have such calm, and be fed and cared for, with elements of play that I didn't expect. What do I want from the rest my life? I ask. "If we don't ask, we will never know", says my friend Ginny. "If we don't know then we can't hear the barely audible voices that we need to listen to." 
As a collective group of like-minded individuals, juicy conversations are bound to arise. How would you define your particular cup of wisdom? How would you like to fulfill your dreams and perhaps offer it to the world? It can be simple and yet, so profound. What is ours to do or not to do? Likely we are all questioning what this time is about. We are coming together for a co-created experience on an island so pristine, so alive, that it is inviting us to come and commune. I recognize the artisan and aesthete in all of you. We all want to touch that deep note of the heart. Each person has something to contribute.
This inclusive creative retreat will be held in the stately Eilean Shona House. A sprawling 9 room Manor house (with an Aga ; ) and views of the Loch. There is also a 4 room cottage. First come first serve. 
The days will be filled with various adventures previously mentioned. The most exciting part of the day may be a conversation you have at breakfast. Going to a beach may look like different than normal. It will include seal watching, fire pits to grill fish or cook a pot of mussels. Forest bathing for the soul and swims for the brave will be peppered in between our time in the kitchen and with our pen. We will cook with Angus, our tatoo-ed chef, a spirited cook and translator of Scottish humor, rock and roll stories and a master of fish. 
We will do some writing each day. Bring what you are working on or start from scratch. That's the invitation. It's a creative time. 
Food on Eilean Shona reflects the surrounding environment and the island's commitment to health and sustainability.
Join us for a new kind of experience. One we weave together.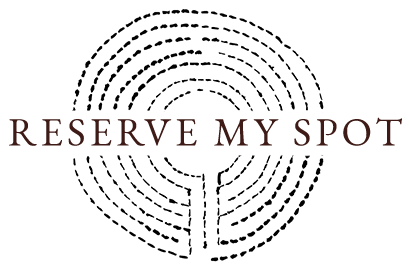 Inspiration: A well preserved, private 2,000 acre island off Scotland's west coast. Time to reflect and enjoy some creative time together. Cooking with Chef Angus MacKinnon. Long walks in the mossy (did I say mossy?) forest. Stiff whiskey to warm the soul. Beach fires. Pristine Highland wilderness. Time to wander safely in the open air with an open question.