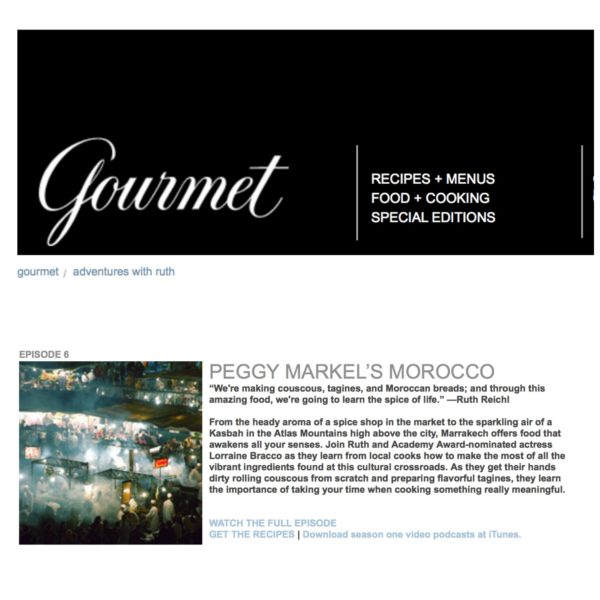 Ruth Reichl from Gourmet traveled to Morocco with Peggy back in 2009.
The episode first aired November 21, 2009 and is still live on TV (via reruns) but unfortunately not available online. Trust us, it was fabulous and many guests over the years have joined us after watching this episode.
If you really want to see it, let us know and we'll send you a CD in the mail!