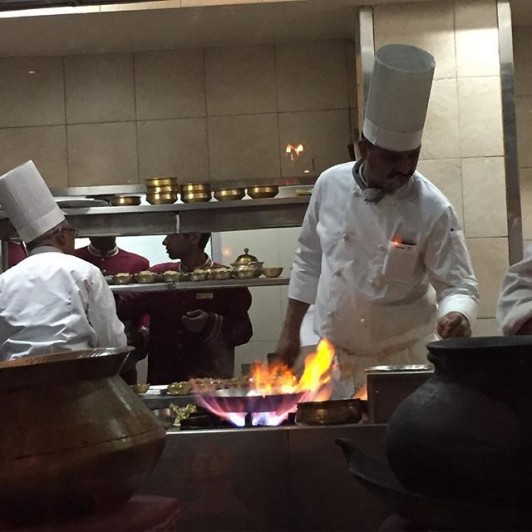 Chef Amar focused on his flaming spinach dish, while master chef Choti Lal executes.
Chef Amar, former chef of the king of Udaipur, has been at the Lake Palace for 15 years. Chef Choti Lal for 23.
I love these chefs and their wood fired kitchen. They only have two gas flames, two tandoori ovens and several small hand painted terra cotta clay ovens for the Neel Kamal, the Taj Lake Palace's fine dining room.
Every year they give us a stunning cooking lesson. The fried okra is my favorite. #gowithpeggy #pmcaindia
From Instagram:
https://www.instagram.com/p/BB8KlEPn_1q/