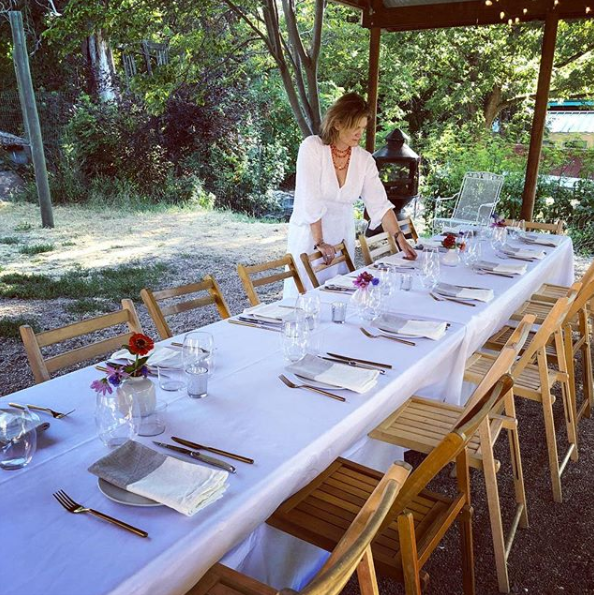 Matching the tablecloth at
Cure Organic Farm
where we are waiting for the guests to come back from touring the farm with Anne and Paul Cure.
Cured Boulder
 has prepared some amazing summer dishes featuring Anne's squash blossoms with burrata, her greens with a roast carrot vinaigrette and their organic pork roulade stuffed with braising greens, house ricotta and pine nuts in celebration of 
#slowfoodnations 
…
Community is everything. Conversation is Queen. Thanks to all involved and the farmers who joined us from out of town and state…
"We are all interconnected. We have to find our allies for good food for all. Only by the local movement do we have a personal connection to each other to restore the balance. Because once we disconnect from the base of food at the community level we are lost." Raj Patel..
The table beckons to be reckoned with. Let's come together and fight for food sovereignty at the grass roots level for virtuous globalization. #slowfoodmanifesto