I invite you to travel with me and a handful of other travelers to the island of Salina in the beautiful Aeolian Islands off Sicily, to discover an unknown Mediterranean paradise situated on a fertile patch of volcanic land with ancient roots and stories. We will saturate ourselves in her unique flavors, delicious wines, and secret flair.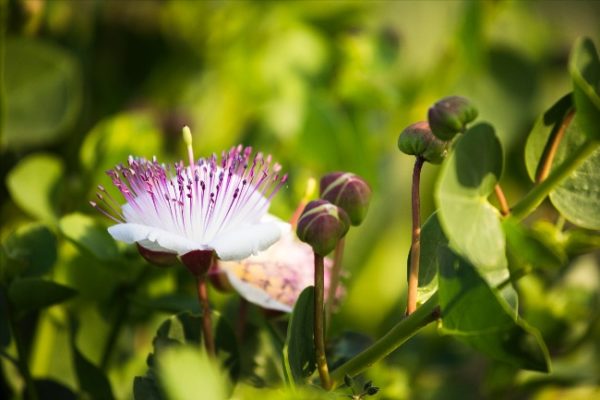 It will be late September. A perfect time to settle into the wellness and conviviality that the ripeness of Indian summer can bring. The fragrance of juicy grapes on the vine, herbs at their balsamic moment, tomatoes at their sweetest and the ubiquitous caper is celebrated in all stages of flower and fruit. The caper is the queen of Salina and protected by the Slow Food Presidio. Get face to face with a caper bud and its many manifestations and your life will never be the same. At least coming here you can flirt…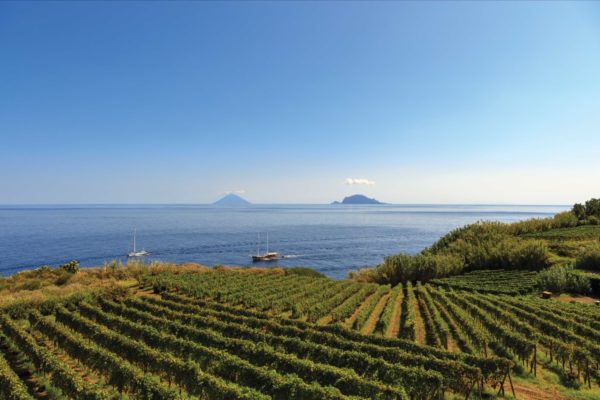 Chic and small, Salina can relax and bathe the senses with dreamy seascapes and vineyards while we cook together in the outdoor kitchens of not one but two of the most special boutique hotels and their world-renowned chefs.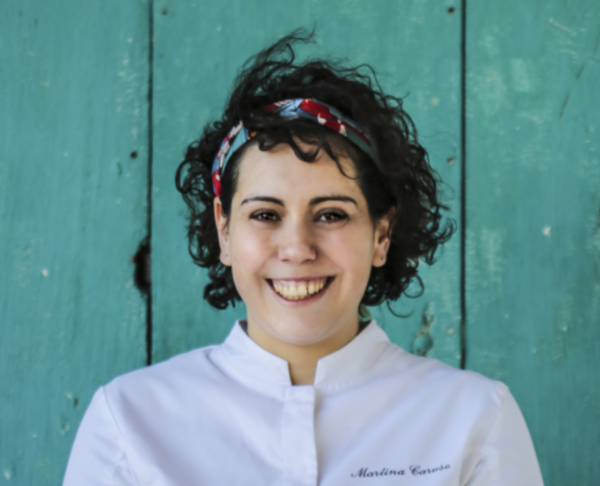 Martina Caruso is the darling of the island. A Michelin star chef, she is the young talent of the Aeolian culinary scene. "I listen to the territory, I follow the emotions, for me, cooking is an act of freedom". Hotel Signum & Spa, is a family affair with her father Michele and brother Luca, a sommelier. It's one of those places you look for to find natural hospitality, wellness, and relaxation. The kitchen is the heart of their home and has always been. Conviviality, and the pleasure of taste is a modus vivendi of Signum. The hotel's style plays on the spirit of simplicity as it looks out to sea, with the same view of Stromboli and Panarea as our other hotel experience.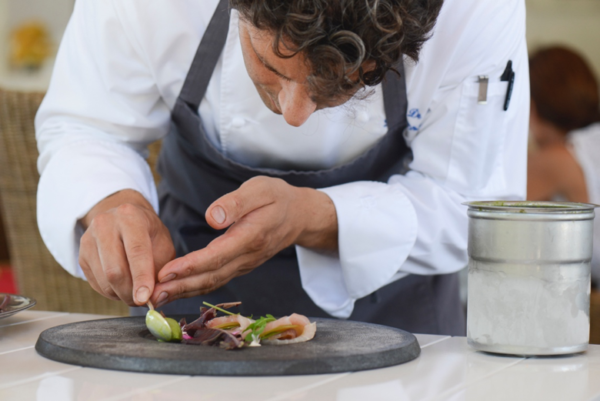 More than a hotel, it's an experience. Capofaro Locanda & Malvasia Resort is a place to dream about. It's a white-washed Relais & Chateaux hotel devoted to the elements of the sun, the sea, and the volcanic land of Salina. Capofaro's cuisine is decidedly light while at once effortlessly authentic. Spending time in the kitchen with Ludovico de Vivo is like watching a maestro at work. There is tremendous focus and precision as he loses himself in his craft. His garden, the sea and wild-foraged foods keep him inspired with what's at hand.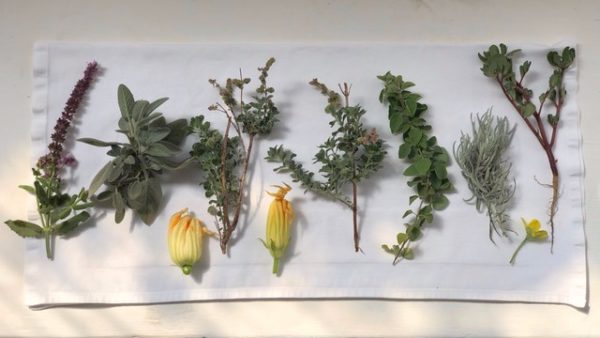 Our star wine variety, Malvasia, is liquid sunshine in a glass, with high mineral notes. After all, Salina means salty…
Our trip includes a private boat excursion around the island and a special lunch on board in Pollara, located in a fascinating cliff-like amphitheater, in the charming Balate Bay made famous by the film Il Postino. Here we can swim in the cool waters of a prehistoric crater. What a magic feeling!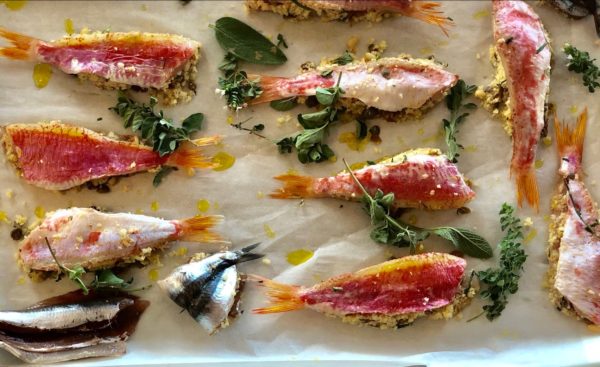 Last but not least, our palate-driven road trip takes us back to the mainland to finish on the most famous volcano; Mt. Etna. Otherworldly, with extraordinary wines and powerful atmosphere!
These are not experiences to let go by. They are here today… gone tomorrow. We have to get out of the everyday world to appreciate it.
CLICK HERE: SICILY + THE AEOLIANS: THE ISLAND OF SALINA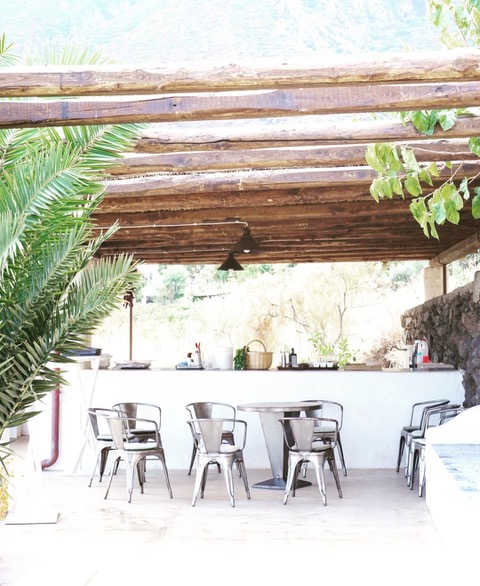 Photo credits for all images: Peggy Markel, M. Carassale, B. Tarantino, Hotel Signum.