Change is good. Transformation is better. This is a sign I saw in London for an investment company. I thought to myself, "I also have an investment company." I'm invested in people making change in how they view the world. I'm forever invested in myself and others seeing ourselves in a different way.
Getting out of the everyday loosens the grip on who we think we are and how others see us. We get a fresh perspective, breathe different air and feel revived from a new landscape. I do it all the time, in chameleon style. I've learned how to change my tone. It's not exactly a blending in, but a willingness to be open to where I am, curious about my experience and accepting of a new culture.
It's very humbling to be in someone else's hands. We let certain concepts go, old habits seem to drift and we feel a new lease on life just by letting our lives get a little bigger. In fact, you never see the world the same way again. That's what I mean by transformation. You can change countries, partners, jobs, etc., but if you don't change your habitual patterns and responses, you won't be able to feel the tremendous energy inside available to you.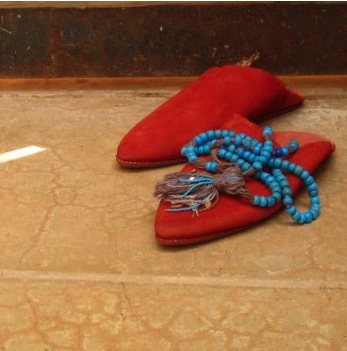 The truth is, we are afraid of change. It makes us feel out of control. Yet when we relax, the challenge of adapting is actually refreshing and gives us a new sense of confidence. Being willing and open to change keeps us young. It's amazing how time flies and before we know it, life has flown by. 
No matter your age, it's time to listen to the call. Something deeper and meaningful is trying to get your attention.
Put on your traveling shoes on, pack your camera and your yoga practice, bring your weary, curious self to us and let us envelope you in a sensual world of beauty, flavor, laughter, poetry and stimulating culture. You will leave with a new sense of yourself, what you love, what you want more of in your life and what you don't. You'll make new friendships along the way, especially with yourself. It's like feeding the cat. When a cat is well fed, it cares for itself and purrs.
Our programs are alive. They change with the weather, the time of year and the influence of the people on them. Everyone brings something to the table. There is nothing static about a trip in a foreign land. The air is charged with possibility, making our experience tingle with excitement. Openness brings every encounter alive and makes colors more vivid.
Join us in 2017. We start the year off in India in February and travel to Morocco in March. Now is the time so BOOK NOW! for these two winter programs. Steep your winter blues in a good cup of chai in colorful Rajasthan, or scrub off 2016 in a hammam in Marrakech. Wherever we go, we are caravan of curious cooks and travelers, ready to taste and learn new dishes, meet new food and style artisans and immerse ourselves in local culture.
The biggest news?? 2017 IS PMCA'S 25TH ANNIVERSARY! Stay tuned for news and surprises!
Live like you've never lived before. It's time to feed the cat.
Thanks for reading! Here are some more posts we think you will enjoy:
Interested in learning more about our Slow Food Travels + Culinary Adventures in Morocco? Click here.