"Cucina e amore…" says Piero. Cooking is love.
The wood-fired ovens are burning here at La Cucina al Focolare – Cooking by the Fireside, the original crown in Peggy Markel's Culinary Adventures. We are in the Florentine hills of the Arno valley, outside of Florence surrounded by olive gardens and a stone's throw from the heart of Chianti Classico. Many have honed their skills and warmed their hearts next to our fires. After 23 years, its taken on quite the soulful patina.
                              In my book, this kitchen is a sacred realm.
Tuscan culture was centered around the "focolare", the fireplace. There was a cooking pot that hung over the fire and a wood-fired oven was built into the wall. Big families sat around the table, often as many as 25 that had to be fed everyday and well, with good taste.
Here at La Cucina al Focolare, we do the same. But we cook together, learning the old dishes, the original inspirations that created Tuscan traditions that are still alive today. If you don't love to cook yet, you will. I've been known to have great nostalgia for a red onion and take it to my heart thinking about my days spent in the kitchen of La Cucina al Folcolare and the Tuscan countryside – a storybook landscape of rolling hills laced with vineyards and tall cypress trees.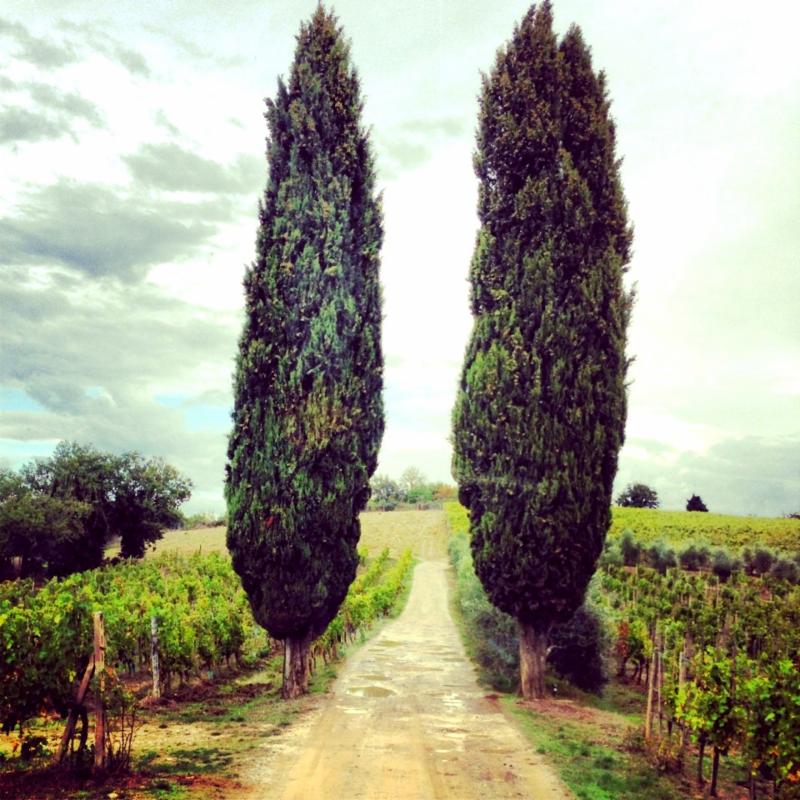 The poignant ingredients in Tuscan cuisine are spicy extra virgin olive oil, unsalted bread,  cavolo nero, red onions, spinach, black pepper,  nutmeg — and beans! These ingredients turn up often, giving identity to what distinguishes Tuscan cuisine from neighboring regions.
It's where rustic meets royal and produces a fine balance of both. Wine classes and excursions included.