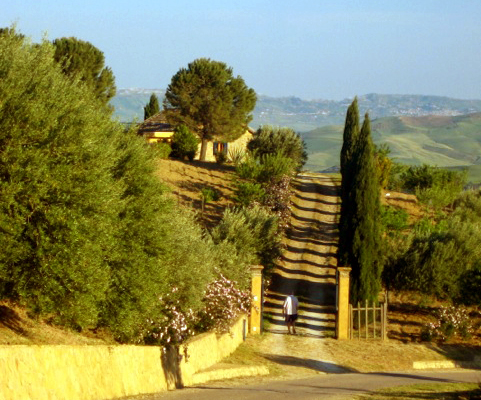 In Sicily, one finds oneself in a different Italy; rough and wild with an untamed terrain. Upon entering the entroterra,  one senses that the past is stronger than the present. She begins to show her many-textured dress – woven by ancient influences of the Phoenicians, Greeks, Turks, and Africans, and 2000 years of various rulers, each leaving its mark and resulting in a rich culinary heritage.
An agricultural oasis, Sicily's edible offerings are intensely rich in flavor. The simplest of dishes can provide the utmost gastronomic pleasure.
Highlights of our Sicily: A Different Italy Culinary Adventure include a visit to the estate of Regaleali, home of the famed Anna Tasca Lanza Cooking School and cookbook author Fabrizia Lanza who teaches us the fine flavors of the land; the old Magna Grecia in Agrigento; Ragusa's baroque cathedrals; Modica, home to our favorite chocolatier, Dolceria Buonajuto; ancient amphitheaters and mythical waterways; along the way we'll savor the gelato of Cafe Sicila, the fish lessons of Don Camillo, and Niccio's Granita di café.
Sicily, a jewel rough and polished, enriches our life with beauty, taste and culture. Join us…