Looking for a simple cake to please everyone, even a no-gluten glutton? Here is a recipe from the Spanish trio of Kim Schiffer, Ashley Mulligan in Mallorca and myself from the last program in Spain that we did together.
This almond cake rocks my socks ~ it's easy and delicious… that is if you have blanched almonds on hand or have a place to buy almond flour. Bob's Red Mill has a nice one.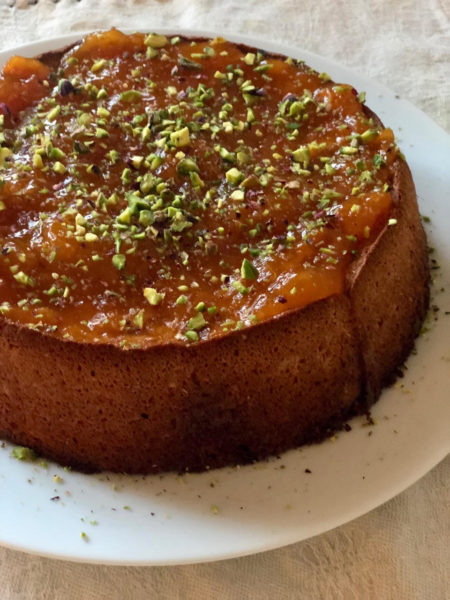 Torta de Almendras de Andalucia
Serves 8
butter for the pan
flour for the pan
6 eggs, separated
1c sugar
1/2 t cinnamon (optional)
zest of 1 lemon
zest of 1 orange
2c almond flour
orange marmalade or peach jam for garnish
chopped pistachios
Preheat oven to 350 degrees. Butter an 8 or 9" springform pan, then dust with flour, shaking off the excess. 
Beat eggs yolks and sugar together preferably in a standing mixer until thick and light in color. (If you are doing this by hand, it will take a good 10 minutes or more; in a mixer about 5 minutes).
Stir in the cinnamon, lemon and orange zest, and almond flour.
With clean beaters, beat the egg whites in a large bowl until stiff peaks form. Fold into egg and almond mixture.
Pour into prepared pan. Bake 30-45 minutes, or until a toothpick inserted in the center comes out clean. Cool on a rack, take a knife and run it around the sides of the springform pan to loosen, then remove the sides of the pan.
When cool, spread the marmalade on the cake and sprinkle with chopped pistachios on top as a garnish. 
————–
Thanks for reading! Here are some more posts we think you may enjoy:
Learn more about Peggy Markel's upcoming Culinary Adventures. Click here!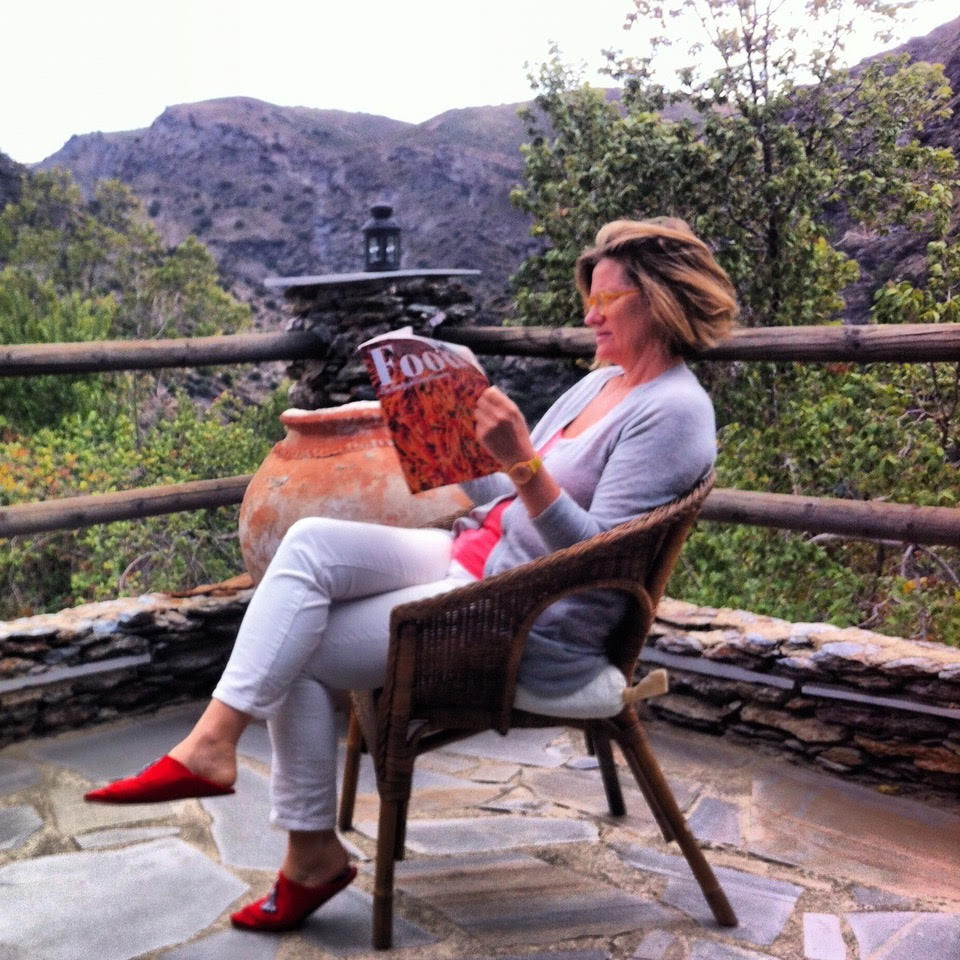 Peggy relaxing in the Alpujarra mountains of Andalucia, Spain.