Temple tapestry glorifying Vishnu, the Protector, though he is nowhere to be seen.
MY REASONS TO LOVE INDIA
Why India? She is known as the Noble Land of Mother India. Equal to none. It's not only that she is 5000 years old and very wise, she is intelligent and forward-thinking and has roots in some of the oldest food traditions that we draw upon today.
Cooking is a sacred act. It is an expression of focused care. They have altars in the kitchen to honor the gods and no one eats before they do. Like most cultures in the modern world,  professional and home cooks are taking traditional dishes and giving them a uplifted twist. India is cutting-edge for what can be drawn from an ancient food history.
The art of tempering is what I have been most drawn to. Spices, along with fresh ginger garlic paste simmered in oil, carry the message to the rest of the dish. Once we see how these complex dishes are put together, we have Indian food demystified ~ like being let in on an ancient secret. The mystery still lingers, however, in how the flavors marry.

You will get to know spices intimately, walking smack into the heart of Old Delhi's spice market — a small area off the beaten track with burlap sacks full of brilliant whole turmeric, whole red peppers, black peppercorns, cardamon, ginger, star anise, and more, loaded up on carts, on the backs of men, to be carried in various directions. It's a hot bed of history and surely we are visiting a kind of mecca for cooks. But like Vishnu in the tapestry, the cooks are no where to be seen. Pots and pans fill the alleyways, along with sacks of grains and pulses, and exotica that breeds curiosity and intrigue. I guarantee an "aha, where am I" moment, wondering how you stepped foot into this experience. 
Chai wallahs line the streets, pouring their pots of chai masala. Each tea vendor has their personal masala spice blend steeped in black tea, milk and sugar from one pot to another to aerate the spicy brew for the tea boys to deliver to the local shopkeepers.
We pass wagon after wagon of fruit and vegetable vendors exploding with colorful goodness. The energy of this ancient city center buzzes with age old charm as we flee in the tuk-tuks for our next stop: Lunch! Versions of street food delight as well as creative twists on regional food, from up and down the continent.
From old to new, we find ourselves at the table of Manish Mehrotra, the chef of Indian Accent, the no. 1 restaurant in India, for a lesson in this phenomena. From Old Delhi to New Delhi, from palaces to villages, we experience the whole of food art, alive in the present moment as well as still being accomplished in timeless form. On the road from Jodhpur to Udaipur, we pass oxen turning the press for sesame oil, as well as turning the wheel for water. We witness the ancient and the contemporary on this diverse trip all at once… seeing it, appreciating it in awe.

An image a second, we should warn you. Whether you are into food photography, food styling, people or landscapes, India is mesmerizing beyond belief. Photography is a wonderful way to document a trip, not only to delight and educate the eye, but to engage in the lifelong art of seeing. It's a tonic to the soul…
Inspired. Delightful. Visceral.
INDIAN HOSPITALITY: Atithi Devo Bhava! The Guest is God.  
Indian hospitality is warm, generous, respectful, genuine and engaging. We are warmly welcomed wherever we go and we look forward to going back every year because we feel so well received, like family. We are lucky to enjoy so many levels of hospitality from 5-star hotels, to our favorite luxury tents, to personal family visits. It's so lovely to be well looked after when you are far away from home.

India is more popular than ever. From a design point of view, there is a lot happening. From textiles to couture clothing, jewelry and furniture, India is THE hot ticket!
We have many opportunities to shop and come home with treasures, spices, recipes and hands-on experience to recreate magnificent memories to last a LIFETIME, and a taste in your mouth to see more of India.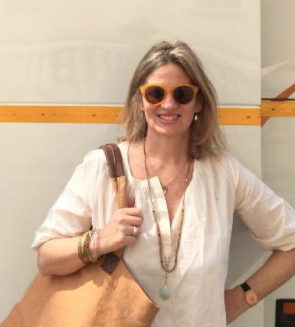 Stay tuned for ever more exciting aesthetic, authentic adventures with PMCA.
Please read more about our Culinary Adventure in Rajasthan and make plans to join us next February. You will thank yourself!
Namaste!