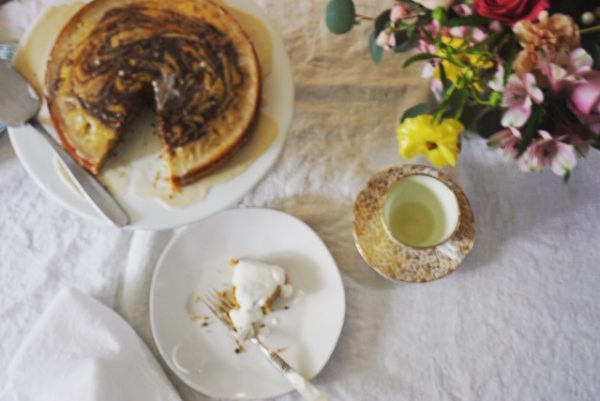 While in Sicily for our Sicily: A Different Italy Cooking Adventure, we cook with Fabrizia Lanza and her fabulous team at the Anna Tasca Cooking School, in Regaleali. Their amazing organic gardens, delectable wines and wonderful hospitality make for an unforgettable experience in Sicily's introterra. And their delicious almond and olive oil cake and large selection of home-made jams make their breakfasts, guests' favorites.
If you can't join us in Sicily anytime soon, please try this recipe at home while thinking of endless vineyard vistas. And start planning a trip!
Ingredients:

For the cake:
1 cup all purpose flour
½ cup almond flour (coarse)
1 ½ tsp baking powder
1 tsp salt
3 eggs
3/4 cup sugar
½ cup + 1 Tbsp extra virgin olive oil
½ tsp vanilla extract
¼ tsp almond extract
1 lemon, zested
½ cup orange juice
butter to coat the pan
¼ cup almonds, toasted and chopped

For the glaze:
½ lemon, juiced
2 cups powdered sugar
Preparation:

1. Preheat oven to 350 F. Butter and flour a 9-inch round or loaf spring form pan, set aside.
2. In a small bowl whisk the all-purpose flour, almond flour, baking powder and salt.
3. In a larger bowl combine eggs and sugar, and stream in the olive oil while whisking, to incorporate. Whisk in the extracts, lemon zest and orange juice.
4. Add the dry ingredients to the wet ingredients, using a spatula to mix.
5. Pour the batter into the prepared pan, and bake for approx. 20-30 minutes, rotating pan halfway through cooking. Cool 10 minutes in the pan, then carefully remove and cool completely on a drying rack.
6. Make the glaze while the cake cools. Combine powdered sugar and lemon juice with a fork and mix until smooth and shinny. Pour glaze over the cooked cake. Garnish with chopped toasted almonds.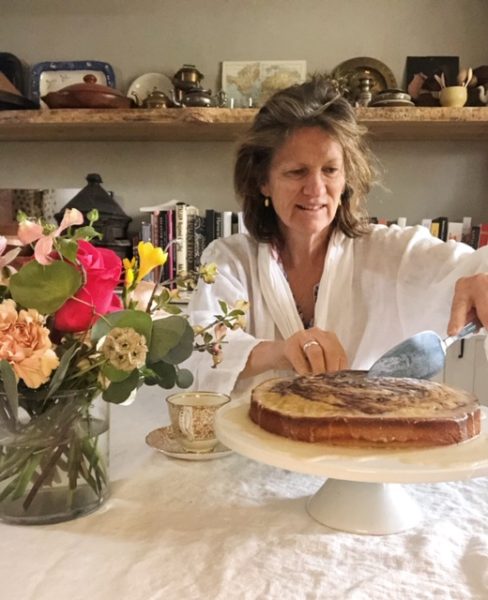 Yield: 12 slices
Recipe: Anna Tasca Lanza Cooking School