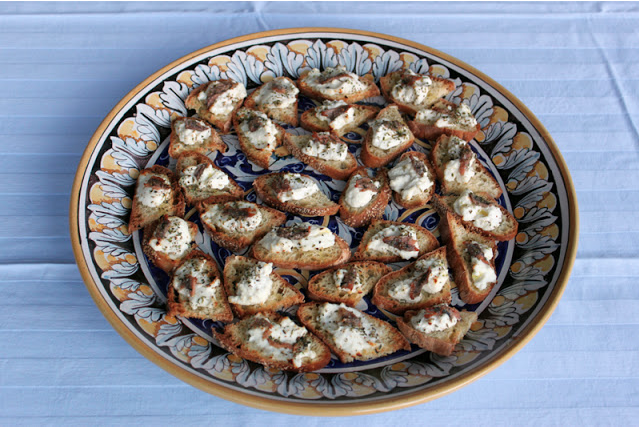 This September's program in Sicily was our first in two years, and in many ways we were unsure about what we would find. We were pleasantly surprised to see how Fabrizia Lanza is tending her mother, Anna Tasca Lanza's exquisite garden and cooking school. This was the first trip since the passing of Anna Tasca Lanza, great friend and renowned cookbook author, whose estate, Regaleali was—and still is, the centerpiece of our program.
We found some things changed, as things often are over time, and other things we found to be as expected. In the end, we left re-invigorated about Sicily and its future. The island's deep flavors and rough landscape is still unlike any other in Italy, and we were pleased to find that a younger, innovative generation is now carrying culinary traditions forward. We are excited to be on the crest of this new Sicilian wave, and look forward to bringing you, our guests, along for the ride.
One of my favorite global expressions is, "same, same but different." Here are a few examples of what we found: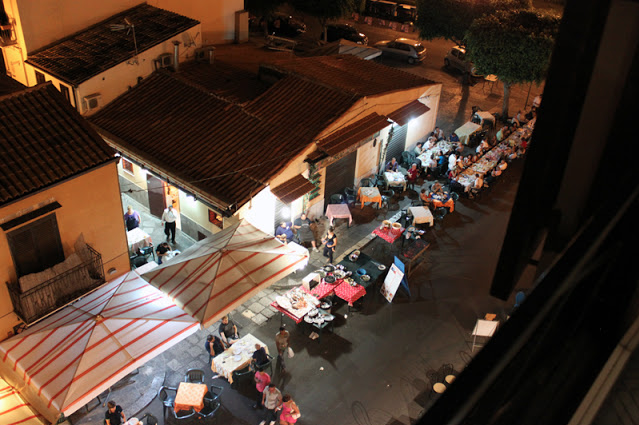 Palermo was cleaner than I'd remembered and the view from our third story apartment revealed the myth that Palermitani eat way into the night. At midnight the streets were still lined with table after table and the grill was smoking away with large tenticled species.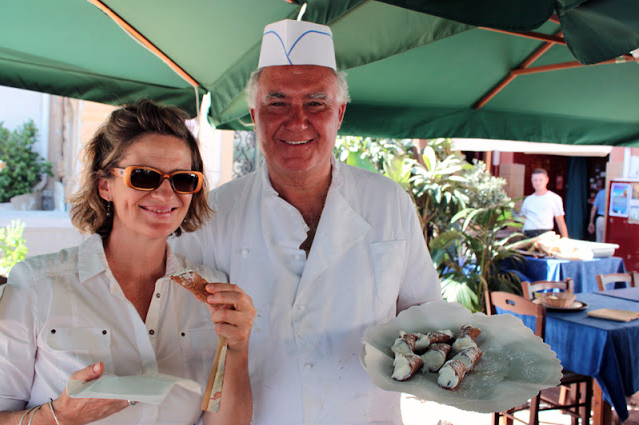 Ristorante Francu e Pescatori is still alive and well. Still hard to get to, but well worth the trip into the underworld to find it. Chef Franco is as generous as ever, and passionate about his cooking and his ancestry.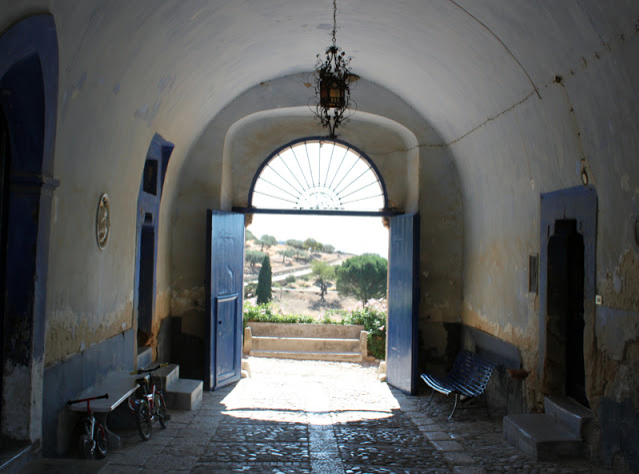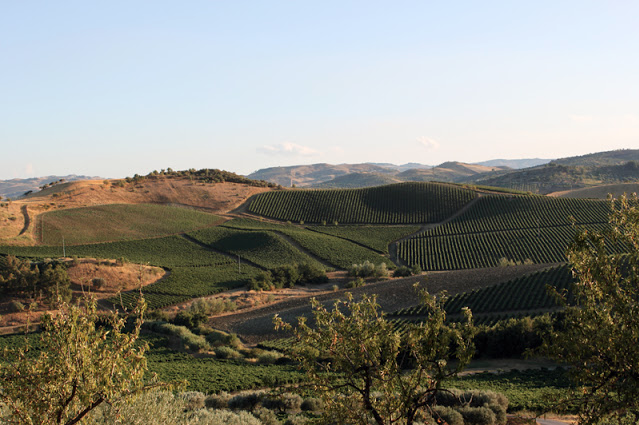 The mythical landscape of the Regaleali wine estate is the same "as it ever was."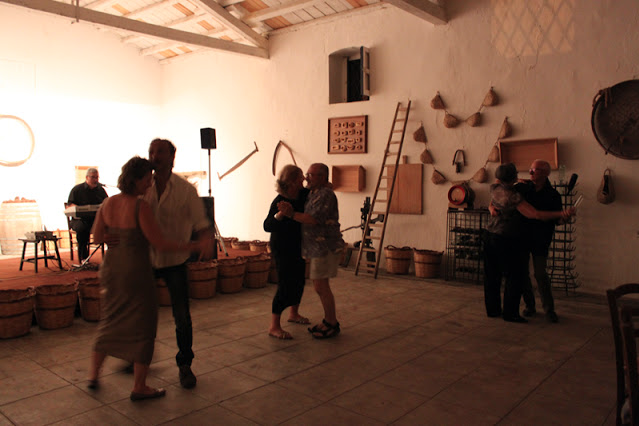 Fabrizia set a table outside under Anna's Palm, and a blanket of stars. Dancing to live music in the barn on our last night, was a "first" at Regaleali.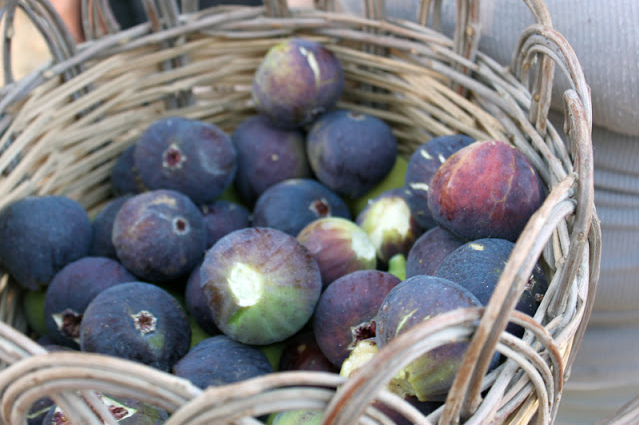 Anna's garden is even fuller of forgotten fruits, pistachio, figs and flowers, than it was before. A legacy she left to Fabrizia who is caring for it and sharing it generously.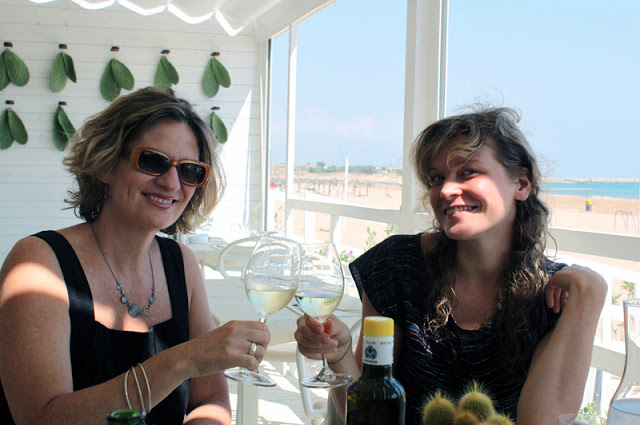 Modicans have always had a good sense of style. Good friend Innocenzo Pluchino, has put a simple, classic touch on his Beach Club, where the food equally matches the aesthetic in taste and to the eye. Bingo.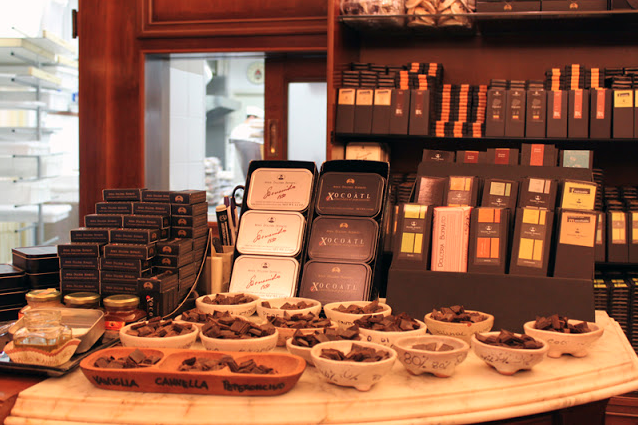 Bonajuto is still mixing and melting chocolate, but not just any chocolate and not just to any temperature. New flavors to us are being developed from recipes from the 1700s. Stay tuned.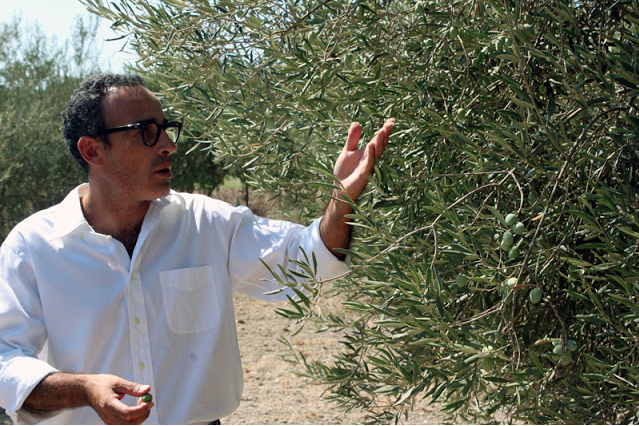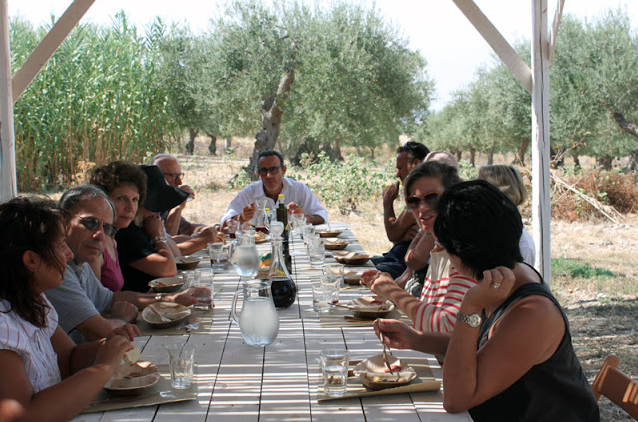 Our new friends, the Padovas at Mastri Di San Basilio, showed us the simplicity of "materia prima" with the unadulterated tasting of their prestigious extra virgin olive oil, and the fine restoration of their country house, surrounded by 450 acres of verdese and maresco olives.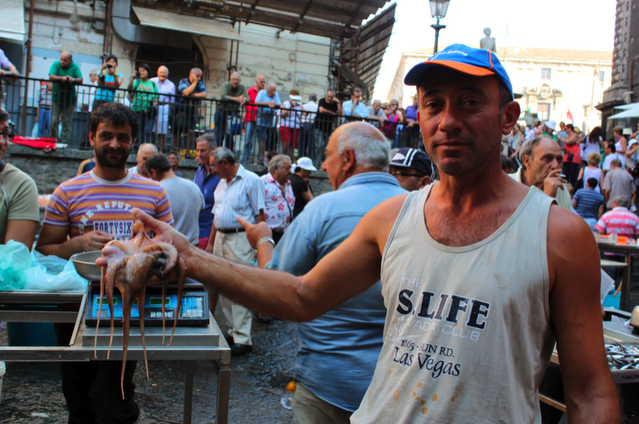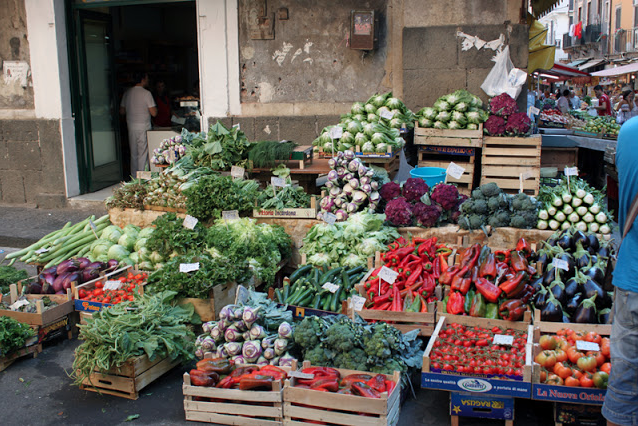 Wonders never cease at Catania's ancient Fish Market. Still alive with fresh starry-eyed fish, whole and separated into hunks of fresh flesh ready for a cooks able hand. Sights of purple cauliflower, mounds of melanzana, compact and shiny, ready to fry, grill, or put into a parmigiano. Fruit, innards, and various forms of cacciocavallo cheese, line the old market's streets.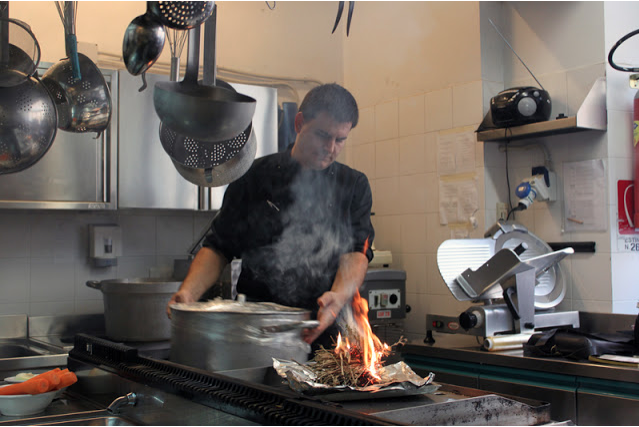 We were delighted by our cooking class at Katane Palace. A fine place to stay in Catania's historic center. Smoked ventresca (which we smoked right in the kitchen, see photo above), fish stock, seafood risotto and tomato emulsion with gamberi crudi was just right.
The home-made chocolate gelato helped the sun go down…
* Photos by Merete Mueller