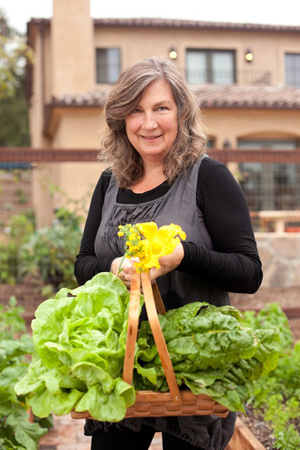 Kim Schiffer was a soul sister from the moment I met her. Two southern women in the mountains out west, it was if we were from the "old country," speaking a dialect only we could understand. We loved the same things as if cut from the same cloth and since that first meeting, our love of good cooking, serving delicious food to a table, and telling stories has not waned. We read poetry to each other, and try and write together whenever we get the chance.
Over the years, traveling became a shared love. Kim visited me in Florence at la Cucina al Focolare and then for a private trip in the mountains of Morocco for my birthday one year. She fell in love with Moorish culture and felt drawn to Spain, where she later met Anne Hunt, who invited her to set up a cooking program at Casa Ana.
I then, went to visit Kim in Spain. In the Alpujarres, a walk through the white-washed village to collect water from the spring felt so poignant it brought us to tears. We collected chestnuts for a dinner soup, and stood in awe on the wheat thrashing grounds, watching sheep pour down the hills like milk.
I knew this was a part of Spain that most would not see. The influence of Moorish culture was evident. A direct link, connecting the culinary trail from Italy to Sicily, through Spain to Morocco. Kim's sensibility of Spanish cooking comes from her many years in southern California cooking from the fresh markets and in the kitchens of Chez Panisse, Zuni and Quince. Now, she rules the roost as head chef of the private Santa Barbara Club, bringing fresh ideas to a classic establishment.
I couldn't resist the collaboration between Kim, Anne and myself. A perfect addition to PMCA. Three women with different talents, all passionate about the same things: good food, culture and conversation.